Design Collective by Cintas wins three awards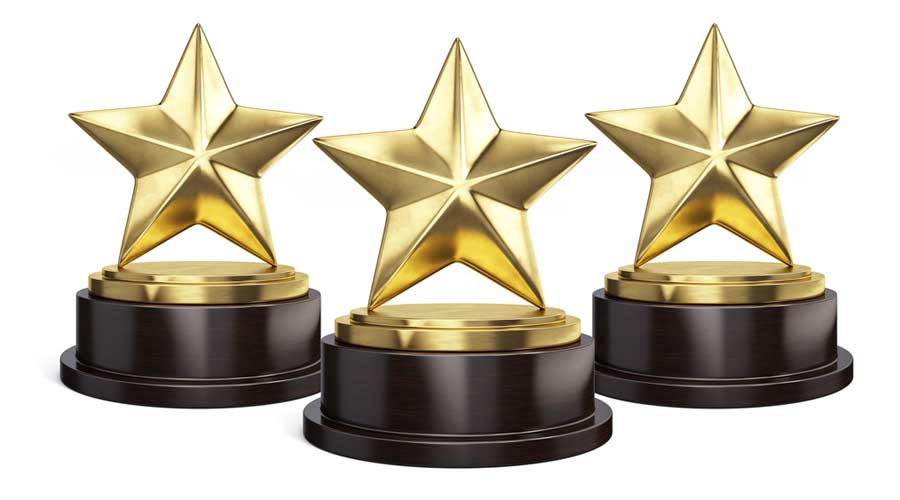 Design Collective by Cintas won three Image of the Year awards at the recent awards ceremony held in conjunction with the Network Association of Uniform Manufacturers and Distributors (NAUMD) annual convention in Reston, Virginia. The Design Collective fashion house is a business unit of Cintas Corporation.
Design Collective apparel programs that were recognized at the awards ceremony included:
Spotlight 29 Casino: Entertainment Venue Category – Casinos

Sabanera Health: Health category

Pioneer Natural Resources: Safety and Industry Category: Flame Retardant
NAUMD's Image of the Year Awards recognize the best workwear programs across multiple industries. Design Collective and its clients have won the Image of the Year award for over 20 consecutive years.
"We are honored to be recognized for our work with a variety of clients to develop award-winning, fashionable collections that help employees feel confident and comfortable," said Kristin Sharp, Director of Design Collective. by Cintas. "Innovative image apparel has the ability to help companies improve their brand, boost employee morale and improve customer satisfaction while creating a competitive advantage in their markets."
29 Casino Spotlight:
Spotlight 29 Casino offers the most requested slots, world-class table games and blackjack. They needed a new easy and simple clothing program for their employees. To meet their immediate needs, Spotlight 29 Casino used ready-to-wear and modified clothing from Design Collective. The collection includes fashionable, functional and comfortable apparel to meet the needs of multiple job functions, including dealerships, slot machine attendants, housekeeping and more.
For the hospitality program, Design Collective presented Spotlight 29 with stylish, custom apparel in bright colors, including lightweight shirts with visibility to help guests easily recognize them at events.
Sabanera Health:
Sabanera Health will become the most exclusive and comprehensive medical facility in Puerto Rico, compared to the facilities and level of service of a 5-star hotel. They wanted their clothing program to reflect that level of finesse. To achieve this, they called on the collaboration of the famous designer Nono Maldonado and Design Collective. Together they created a collection reflecting the local environment as well as the Sabanera brand.
The collection incorporates soft lines, light colors and a modern fit for garments in a healing harmony of comfort, performance and luxury Cheerful white colors have been used throughout the program to coordinate with the bright accents found in interiors while soft silhouettes such as Saint Laurent-inspired bow blouses were a must to add a feminine touch. The program covers 200 wearers and includes tailored garments for indoor operations, and a collection of scrubs for clinical and industrial back office functions that have been designed for comfort, performance and technology so that workers in health can be at their best. By combining exclusive products with ready-to-wear clothing, Design Collective has created a cohesive, fresh and unique collection.
Pioneer natural resources:
Pioneer Natural Resources operates as an oil and gas exploration and production company. The flame resistant clothing collection is a mixed wardrobe offering that includes year-round clothing to keep employees warm, cool, dry and comfortable in all environmental elements. The collection features modern silhouettes and updated fabrications that are lightweight and breathable, including henleys, button-ups, jeans, jackets, hoodies and more from various brands such as Ariat and Carhartt.