Difficult balance to find on public remuneration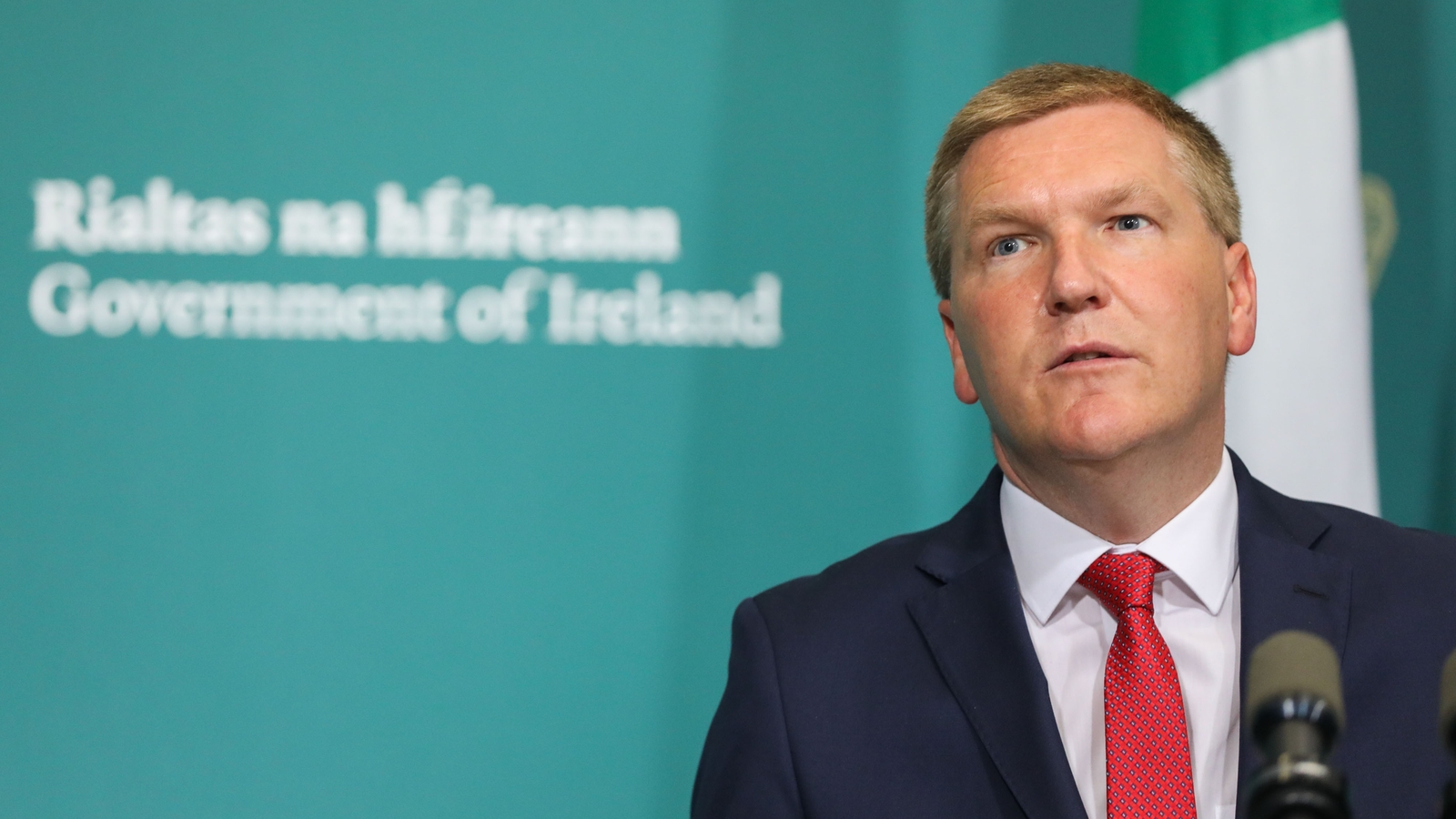 Public Expenditure and Reform Minister Michael McGrath has said there will be a difficult balance to strike in upcoming public sector wage negotiations.
Speaking on RTÉ's Morning Ireland, Mr McGrath said his officials would meet with the Irish Trades Union Congress next week to discuss public sector wages.
'It is important that whatever arrangements are agreed, they are fair to public servants, who have worked very hard over the past few years, but also to taxpayers in general,' he said.
"We have an obligation to ensure that we manage public finances in an affordable and sustainable way in the future, so we need a balance and it will be difficult to find.
"We just have to be careful that we don't have a situation where wages are driving inflation and we end up pushing it up and making it worse."
He said compensation alone cannot be used to deal with inflationary pressures and the government has other levers at its disposal.
"There will be a budget in October and we expect further changes to our income tax code, social protection and other government initiatives to reduce the cost of living," he said. he declares.
Yesterday the government confirmed it was willing to go beyond the terms contained in the current public sector pay deal, but that it needed to be done in a balanced way.
The comments came as Fórsa, the country's largest public sector union, held its national conference in Killarney where delegates passed a series of motions calling for pay rises to help ease inflationary pressures.
Unions met government officials for exploratory talks on public sector pay last week and the Workplace Relations Commission has been asked to facilitate further talks in the coming weeks.
The general secretary of @irishcongress Patricia King speaks to @forsa_union_ie in Killarney. She says the rising cost of living is causing considerable hardship for workers and their families. @rtenews pic.twitter.com/RiiPexcjCE

— Brian O'Donovan (@BrianOD_News) May 20, 2022
Under the current public sector pay deal, 'Building Momentum', workers were given a 1% pay rise last year, with a further 1% due in October, but unions have triggered a waiver clause. revision contained in the agreement due to soaring inflation.
Mr McGrath said he recognized it was a really difficult time for people and was 'unprecedented in recent history'.
"There is nothing the government can do to completely offset the impact of the war in Ukraine in terms of the cost that people face. Unfortunately, there is a cost to all of us in this war…I just think we have to be honest with people about it," he said.
"There are many demands on the public purse…the cost of borrowing for the country is also increasing…so it is important that we manage public finances prudently and do no damage in this period which will cause more difficulties. down the line, so it's about finding a balance.
Minister McGrath warned of the need to be careful not to end up in a situation where "we have wages that are chasing inflation", which he said could end up "pushing it up".
He said there would be "meaningful discussions" to discuss wage increases, as he acknowledged the current level of inflation had a "real impact" on public and private sector workers and the unemployed.