Discover Kshitij Jalori's first bridal wear collection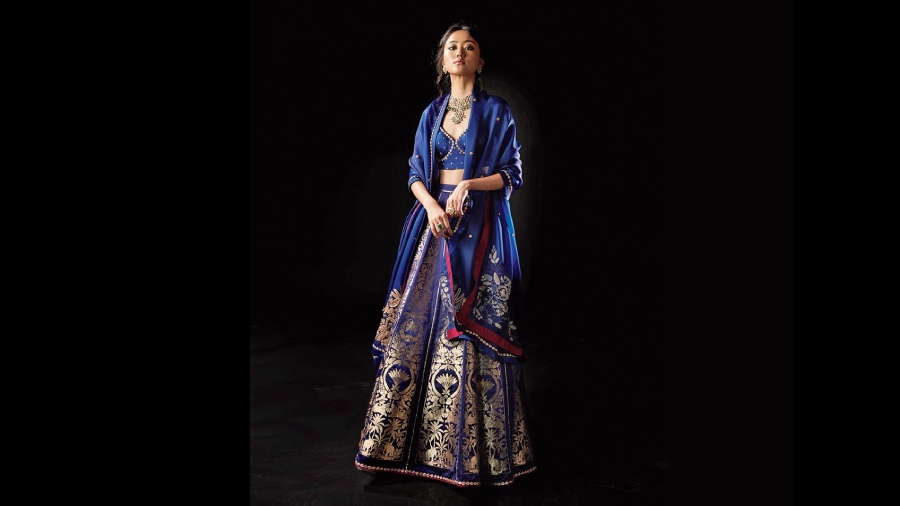 The bespoke clothing line is kept simple, elegant and classic
---
|



Posted on 25.02.22, 06:49
---
Marrying the ease of contemporaneity with the timelessness of classic textiles and embroidery, Kshitij Jalori has imagined its first bridal line. Signature Kshitij. The collection stands out for its hassle-free splendour. The Telegraph spoke with Kshitij about creating the collection and more.
Congratulations on your very first bridal line. Have you been playing with this for a while?
Well, we stayed away from the bride for a long time, mostly because we wanted to have a very clear understanding of what the bride meant to us while defining the brand language and aesthetic. However, every year we did custom orders for brides and thought it might be time to release our very first bridal collection.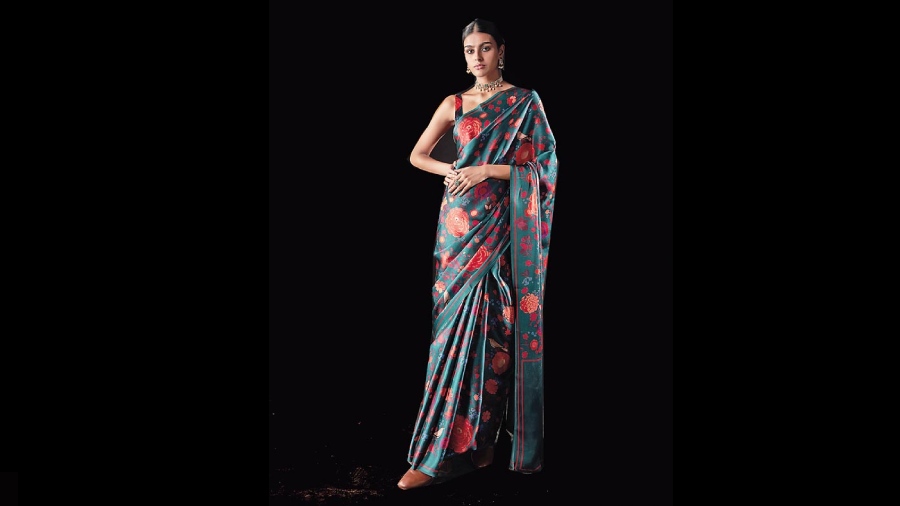 BRDL is beautiful. What is your bridal range philosophy?
I have always enjoyed focusing on very fine details, textiles and techniques while engaging with fashion while keeping the overall aesthetic minimal, clean and graphic. I think it's really the same things that came together to develop even the bridal collection. There is a very detailed use of textiles, very fine handmade zardozi and hand painted floral prints inspired by the Qajar era, which make up the bulk of the collection. The overall aesthetic always remains clean and minimal, graphically strong, ensuring that garments are beautifully captured and enhance the appeal of the wearer.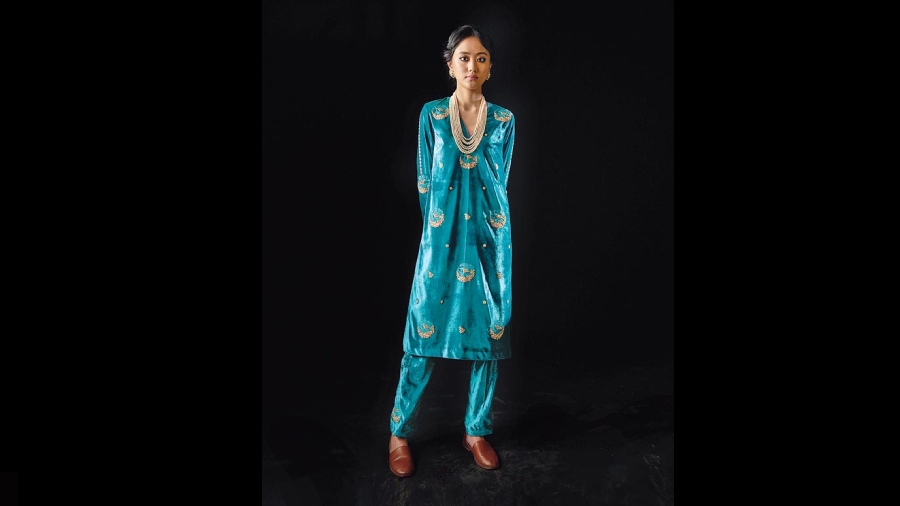 We love how you married splendor with minimal aesthetics. What kind of bride are you thinking of?
A person who has traveled extensively and experienced various cultures around the world and yet has a deep sense of connection, affinity and respect for their own culture. Therefore, when it's her chance to be the bride, she wants a piece of her culture but also wants to represent the culture in the modern day light. The KJ bride is someone who is bold, smart, has a keen sense of fashion, is extremely confident, doesn't feel the need to adhere to societal standards of perceived beauty and this is reflected in her clothing choices .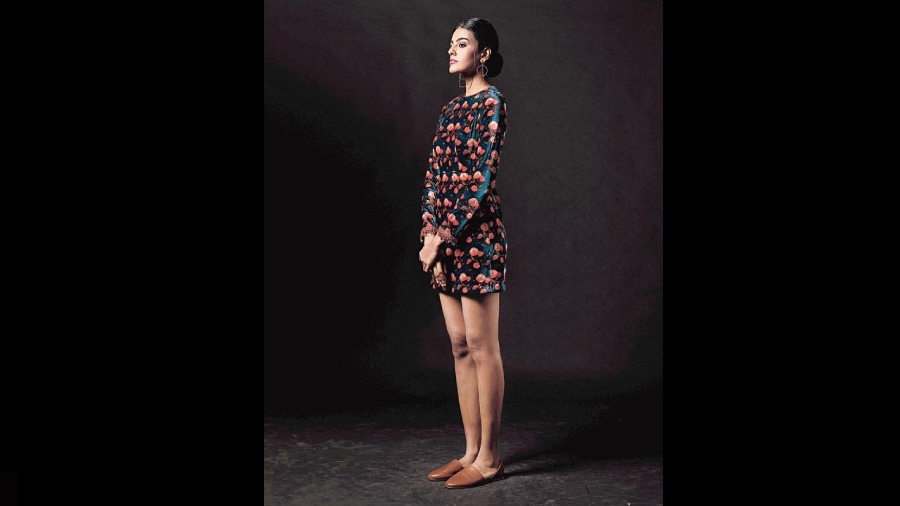 What changes are you increasingly noticing in the bridal market?
We've consciously stayed away from the bridal business so far because I wanted to have a distinct vision and aesthetic before launching the bridal line and also took my time to figure out what really works for the bridal market. Meanwhile, we were making a few lehngas for our friends and family from the very beginning. Another reason why now has become the perfect time to launch the bridal line is that post-pandemic there is a slight shift in how some brides have started to approach their bridal attire. Ceremonies have become smaller and more intimate with fewer people and as a result many brides today want to wear outfits that can be repurposed and therefore want something bolder, assertive and classic and yet not extremely heavy.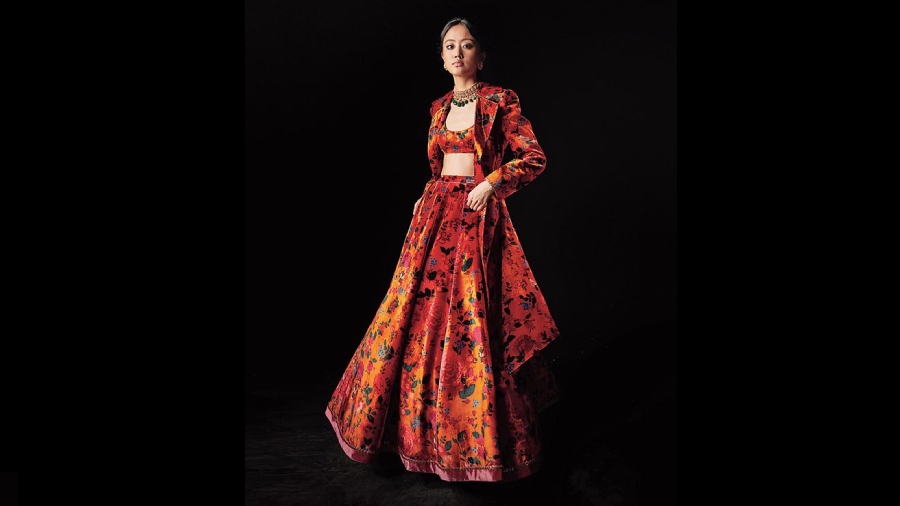 What are the bridal classics?
I think a classic brocade saree is a must have for every bride and of course today some even choose to marry them or at least one definitely has a classic brocade saree in her trousseau.
What are your top picks for new-age brides?
Well, there are several from our BRDL range and our classic range that I would definitely choose. The Marrakech makes a perfect Sangeet lehnga while the Brooklyn stripe chevron lehnga or the Samarqand lehnga is more for Mehndi. Simultaneously, as I have already mentioned, a classic brocade saree is a must have and is woven in real zari or we also have the option of brocade pashmina shawl, which is a unique textile and serves multiple purposes.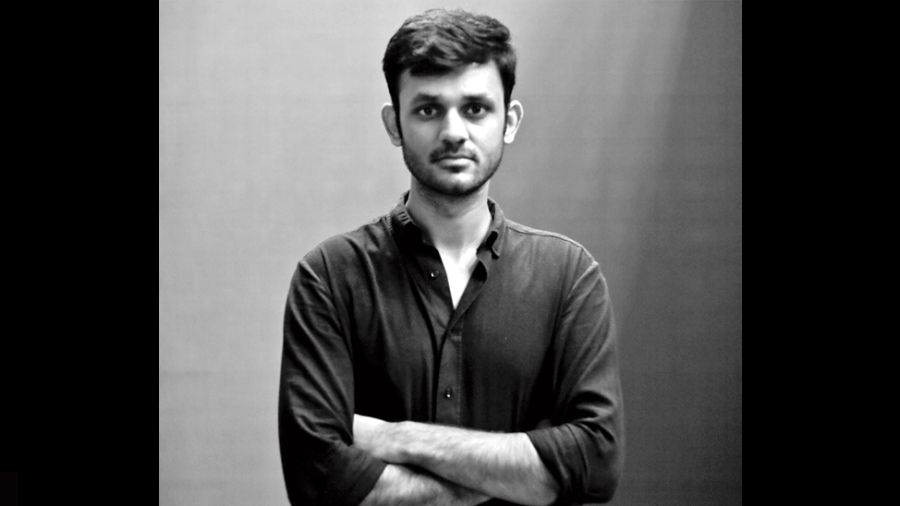 What else is the brand planning this year?
We are currently working on our summer line, which will be one of our biggest collections to date. Prints are obviously going to be the highlight of the collection, but there is another unique range that will be a major part of the collection in the prints section. Other than that, the collection is going to be further divided into ARCO (architecture inspired clothing, a year-round inter-seasonal line), there will be an extension of the bridal line as well as part of this collection and we will also be introducing the swim and resort category for the very first time. So this collection put together will be really big. We will launch two more collections as well as two more capsules this year, which will focus on the categories I mentioned above, with the possibility of introducing menswear also likely.