Global Corporate Responsibility Report – Intel Commits to Zero Emissions by 2040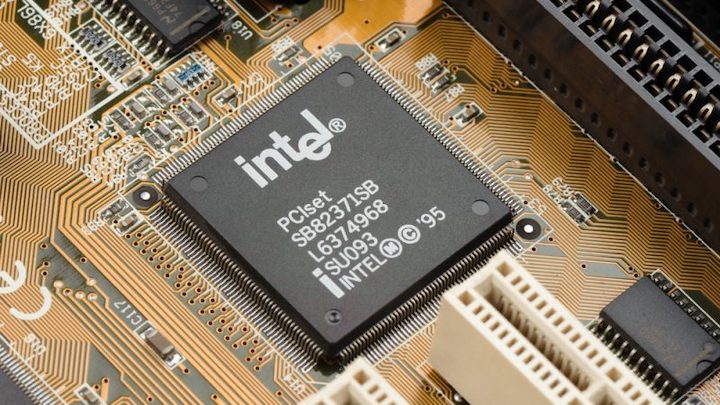 Continuing our series of reports on multinational enterprises, today we will explore the sustainability initiatives of
Intel. Intel Corporation, headquartered in Santa Clara, California, is an American multinational corporation and technology organization. It is the world's largest producer of semiconductor chips and the creator of the x86 series of microprocessors, which are used in the majority of personal computers (PCs). Acer, Lenovo, HP and Dell are among the companies that use Intel microprocessors in their computer systems. Intel also produces motherboard chipsets, network interface controllers and integrated circuits, flash memory, graphics chips, embedded processors, and other communications and computing-related technologies.
1. Intel's Commitment to Zero Emissions
Intel Corporation has set itself the goal of reducing direct and indirect greenhouse gas emissions and producing environmentally friendly technology since mid-April. By 2040, Intel's global operations will be zero greenhouse gas emissions, and Intel products and platforms will have specific energy efficiency and carbon footprint targets.
Intel will also work with customers to develop solutions that minimize the technology's overall carbon impact.
"The impact of climate change is an urgent global threat," said Pat Gelsinger, CEO of Intel. "Protecting our planet requires immediate action and new thinking about how the world works.
"As one of the world's leading semiconductor designers and manufacturers, Intel is in a unique position to make a difference not only in our own operations, but in a way that enables customers, partners and our entire value chain to make meaningful decisions. action too.
2. Intel Global Operations Actions
In order to achieve several ambitious climate goals, Intel has set the following milestones for 2030.
These include using 100% renewable electricity in all of its operations around the world and investing $300 million in energy conservation across its facilities, which is expected to save $4 billion. total kilowatt hours.
Intel also intends to build new factories and facilities that meet LEED criteria as set forth by the US Green Building Council, including for recently announced investments in the US, Europe and Asia.
It will also launch cross-industry research and development collaboration to find greener chemicals with lower global warming potential and create new abatement technology.
These accomplishments support Intel's commitment to sustainable business practices, such as its Corporate Responsibility Plan. Intel's greenhouse gas emissions have fallen 75% over the past decade due to lack of investment and action.
3. Energy efficiency and reduction of carbon emissions
Intel will improve the energy efficiency of its products to meet market needs and help customers achieve their sustainability goals. Intel has set a new goal for Falcon Shores, its next-generation CPU-GPU, to achieve a five-fold increase in performance per watt. The company is committed to achieving its 2030 goal of a 10-fold increase in the energy efficiency of client and server microprocessors.
To help customers reduce platform carbon emissions, Intel is driving innovation in the following areas:
– To reduce the size of the motherboards, all internal components have been extracted, selected and modularized.
– A significant reduction in overall power consumption will result from continued advancements in system and display power efficiency.
– Bio-based circuit boards are used to facilitate the separation of recyclable materials and components, as well as to minimize overall electronic waste.
4. Intel Foundation
Today's world requires a new mindset and a new approach to solving the persistent and emerging challenges people and communities face every day. For three decades, the Intel Foundation has enabled positive social impact (giving more than $730 million since 1988) guided by the passion of Intel employees and the company's commitment to equitable access to technology. education and opportunities.
The Intel Foundation is beginning an exciting chapter in its journey to realize a bold new vision: to empower human potential and spark positive change to have an even deeper impact in the future and advance gender and racial equity and global social justice. To realize its new vision, the Foundation has accelerated its mission to empower young people and communities with the skills and confidence to grow and excel by bringing people, partnerships and technology together.
The Foundation works with nonprofit, public and private organizations and schools to create and deploy global solutions by providing thought leadership and financial resources to innovative programs that support underserved populations.
The Foundation's priorities include:
1. Promote STEM education: Recognizing the life-changing power of technology and learning, the Foundation champions immersive STEM experiences to help ensure the next generation of innovators are diverse and inclusive.
2. Amplify Employee Time and Generosity: The Foundation connects the passions of American employees and retirees with philanthropy to address global challenges and meet community needs by donating matching funds to schools and charitable organizations. nonprofit where our U.S. employees and retirees volunteer and donate.
3. Respond to humanitarian crises and natural disasters: When humanitarian crises or natural disasters occur, the Foundation matches employee donations to support communities and provides employees with options to make their donations count where and when they are most needed. needed to achieve long-term impact. .
In 2020, to advance social justice and anti-racism, the Foundation launched a special $500,000 employee giving campaign in support of the National Urban League and other organizations. The Foundation is also working with the STEM Next Opportunity Fund on the Million Girls Moonshot, to engage more girls in STEM.
5. Intel RISE Technology Initiative
On April 7, 2020, Intel announced the Pandemic Response Technology Initiative (PRTI), committing $50 million to fight the coronavirus by accelerating access to patient care-level technology and accelerating scientific research, ensuring access to online learning for students and helping in economic recovery. Through PRTI, Intel has partnered with more than 170 organizations on more than 230 projects across multiple sectors, including technology, healthcare, education, industrial, retail, transportation, and academia. The goal is to apply the breadth of Intel technology, expertise and scale to help in education, economic recovery, healthcare and life sciences. life.
6. Purpose of technology and the Olympics
Intel has been a Worldwide Partner of the Olympic Games since 2017 and plays a key role in accelerating the adoption of new technologies in sport. In 2021, Intel proudly became a Global Paralympic Partner to support the International Paralympic Committee in its mission to lead and expand the Paralympic movement around the world. In partnership with the International Olympic Committee (IOC), the company is creating more innovative and immersive experiences than ever before, using Intel's cutting-edge technologies for audience interaction and improving the Games through to 2024.
Beyond technology, Intel is engaging in focused collaboration with the CIO, focusing on energy efficiency and using the company's expertise to help understand and improve the environmental impact of operations and diversity and inclusion, with projects launching in 2021. The company is also starting to work with the Paris, France 2024 Organizing Committee on its environmental excellence initiatives, with an initial focus on neutrality carbon and sustainable purchasing. Additionally, it works with the IOC through its Athlete365 program to provide support, guidance and resources to help elite athletes transition into business careers.
7. Intel Involved and Skills-Based Volunteering
Intel and the Intel Foundation invest in programs that create opportunities for employees around the world to learn and connect with each other, to further embed corporate responsibility and sustainability into their workplace goals. team and share their engineering and other skills with our communities.
In 2020, the company celebrated the 25th anniversary of Intel Involved, its global corporate employee volunteer program. Since the program's launch in 1995, Intel employees have generously donated their skills, technology expertise, and more than 18 million hours of service to address environmental challenges, improve education, and help respond. to the needs of communities around the world.
The Intel Employee Service Corps (IESC), Intel's flagship skills-based volunteer program, harnesses the passion and expertise of Intel employees to drive positive social impact in communities around the world. The IESC provides employees with immersive, collaborative, short-term experiences in partnership with governments and non-governmental organizations (NGOs) to address local and global challenges, including disaster relief. Although volunteers could not be physically deployed in 2020, IESC developed a proactive response to the COVID-19 pandemic and provided essential technology solutions in a virtual environment. For example, an IESC team that has been supporting projects in Nepal for eight years worked virtually to make recommendations on connectivity for distance learning and safety protocols to prepare for the reopening of schools after the pandemic.
Conclusion
Intel's goal is to create breakthrough technology that improves the lives of every person on earth. The company's commitment to corporate responsibility – built on a solid foundation of transparency, governance, ethics, and respect for human rights – creates value for Intel and its stakeholders by helping the company to mitigate risk, reduce costs, enhance brand value and identify new markets. opportunities to apply its technology to help solve society's most complex problems. With Intel's 2030 "RISE" Corporate Responsibility Strategy and Goals, Intel aims to create a more responsible, inclusive and sustainable world, through technology, expertise and the passion of employees.
Disclaimer: This report contains excerpts from Intel's 2021 Annual Corporate Responsibility Report.