Import substitution: the big problem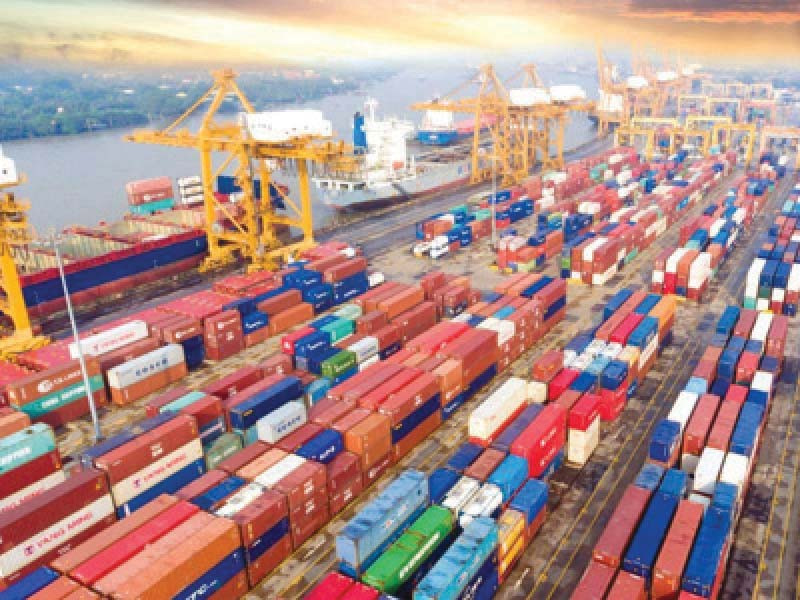 CARACHI:

The drop in the Pakistani rupee to Rs228 per US dollar has heightened economic anxiety and sent shockwaves across the country.
The falling rupee will drive up the costs of industries such as auto parts and pharmaceuticals that rely on imported raw materials. This will fuel inflation and ultimately the general public will have to bear the brunt of it.
Moreover, the growing current account deficit and limited access to external funds have depleted the country's foreign exchange reserves. Foreign exchange reserves held by the State Bank were $9.3 billion for the week ended July 15, down from $17.8 billion at the end of July 2021, according to data released by the SBP.
This translates into a low level of import coverage for only 1.6 months. Meanwhile, the country's current account deficit for the July-May period of FY22 soared to $15.2 billion, an increase of $14 billion, according to the SBP.
The skyrocketing current account deficit, which is arguably one of the biggest problems Pakistan is currently facing, is due to the growing trade deficit. Pakistan has seen a massive increase in imports over the past fiscal year, which easily exceeded
export growth.
In the previous fiscal year which ended last month, Pakistan's exports increased by 27% to $31.8 billion, according to the latest report from the Pakistan Bureau of Statistics (PBS). But imports soared 42% to $80.2 billion. As a result, the country ended FY22 with a trade deficit of $48.38 billion, up from $31 billion a year earlier. This 56% jump in the deficit weighed heavily on Pakistan's current account, foreign exchange reserves and
the valuation of the rupee.
The key to economic stability lies in consolidating the trade balance by limiting imports and increasing exports. The government has taken steps to achieve this, including banning imports of various non-essential luxuries.
Protectionist policies can provide some short-term relief, but they can eventually backfire, as they can have a negative impact on economic activity.
Instead of banning imports, the government should instead focus on encouraging investment, including FDI, to stimulate the growth and expansion of import-substituting industries.
An increase in domestic production of those goods that Pakistan generally obtains from abroad will allow the country to reduce imports in a sustainable manner.
A closer look at the PBS data reveals that the energy sector, particularly the oil refining industry, is an area where authorities need to focus to ensure growth and investment. It should be noted that the massive trade deficit was largely due to the surge in energy imports, both in terms of quantity and price.
The country spent $12 billion on petroleum products like gasoline and diesel in FY22, up more than 166% from $5.16 billion the year before.
During the year, fuel prices jumped while consumption also increased, with the quantity of imports of petroleum products increasing by 28% to 18 million tonnes.
Pakistan can significantly reduce this import bill by encouraging investment and the expansion of oil refineries. This is because petroleum refiners process crude oil to produce fuels like gasoline, diesel, and jet fuel.
If local refineries produced enough fuels, it would not be necessary to spend billions of dollars buying expensive refined products abroad. Instead, Pakistan would import comparatively cheaper crude oil to fuel its refineries.
There are five major oil refining companies in Pakistan which can process up to 449,000 barrels of oil per day. Unfortunately, refiners ran into problems that prevented them from producing as much gasoline and diesel as they really could.
The main problem has been the drop in fuel oil consumption after power companies started to run their plants on LNG rather than fuel oil. LNG prices, however, have now exploded.
In addition to this, Pakistan also experiences frequent LNG cargo cancellations. To reduce reliance on LNG, the government should work with power companies and ensure some of the power plants are still running
on heating oil.
This will also greatly assist refiners, allowing them to operate their facilities at maximum capacity.
If domestic refiners were to fully utilize their plants, this could translate to hundreds of millions of dollars in foreign currency savings, or more than $1 billion each year, given the high refining margin – especially on diesel – which goes to foreign companies. in case of import.
To encourage the expansion and modernization of oil refineries, authorities should also put in place business-friendly policies. Currently, there is no policy framework that could encourage refineries to spend to expand and modernize their plants.
Fortunately, the previous government, after consulting stakeholders, prepared a draft refining policy to develop and modernize this industry. This policy should be advanced so that refiners have an incentive to increase their capacity and improve their crude oil production.
processing capabilities.
By increasing refining capacity and increasing domestic production of diesel and gasoline, Pakistan can reduce its imports and significantly strengthen its current account balance. Besides oil refining, policymakers also need to consider other areas that offer opportunities for import substitution, especially in industries where production can be scaled up quickly.
It is worth taking a closer look at air conditioning, kitchenware, cosmetics, toys, sanitary ware and other industries. Some of them may not seem like big bucks, especially when compared to oil refining, but together they can help save Pakistan significant foreign exchange and put the country on a stronger footing.
financial base.
The author focuses on business and economics topics, specializing in the energy sector
Published in The Express Tribune, July 25e2022.
As Business on Facebook, follow @TribuneBiz on Twitter to stay informed and join the conversation.