New project led by J-WAFS combats food insecurity | MIT News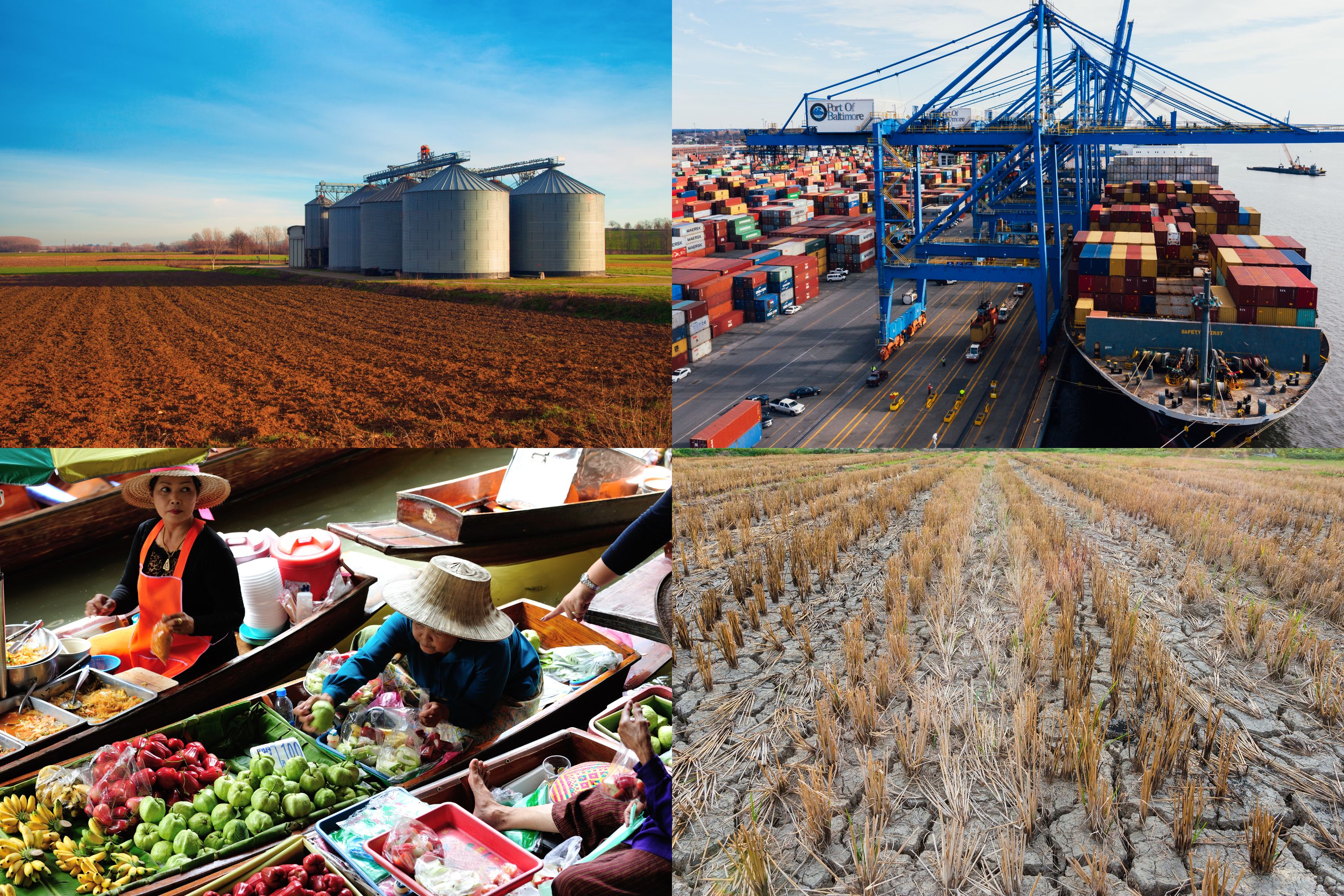 Today, MIT's Abdul Latif Jameel Water and Food Systems Lab (J-WAFS) announced a new research project, supported by Community Jameel, to address one of the most pressing crises facing the planet. : food insecurity. About 276 million people worldwide suffer from severe food insecurity and more than half a million face starvation conditions.
To better understand and analyze food security, this three-year research project will develop a comprehensive index assessing countries' food security vulnerability, called the Jameel Index for Food Trade and Vulnerability. Global changes driven by social and economic transitions, energy and environmental policies, regional geopolitics, conflicts and of course climate change can impact food demand and supply. The Jameel Index will measure countries' dependence on global food trade and imports and how these region-wide threats could affect the ability to trade food across various geographic regions. A key research output will be a model to project global food demand, supply balance and bilateral trade under different likely future scenarios, with a focus on climate change. The work will help guide policymakers over the next 25 years as the world's population is expected to grow and the climate crisis is expected to deepen.
The work will be the foundational project of the Alliance for Food and Climate Systems Transformation led by the J-WAFS, or FACT Alliance. Officially launched at the COP26 climate conference last November, the FACT Alliance is a global network of 20 leading research institutions and stakeholder organizations that drive research and innovation and inform better decision-making for healthy, resilient, equitable and sustainable food systems in a rapidly changing climate. The initiative is co-led by Greg Sixt, Director of Climate and Food Systems Research at J-WAFS, and Professor Kenneth Strzepek, Climate, Water and Food Specialist at J-WAFS.
The dire state of our food systems
The need for this project is attested to by the hundreds of millions of people around the world who are currently experiencing food shortages. While several factors contribute to food insecurity, climate change is one of the most notable. Devastating extreme weather events are increasingly crippling agricultural and livestock production around the world. From Southwest Asia to the Arabian Peninsula to the Horn of Africa, communities migrate in search of food. In the United States, extreme heat and lack of precipitation in the southwest have dramatically lowered water levels in Lake Mead, limiting access to water and drying out farmland.
Social, political and economic issues also disrupt food systems. The effects of the Covid-19 pandemic, supply chain disruptions and inflation continue to exacerbate food insecurity. Russia's invasion of Ukraine is making the situation much worse, disrupting agricultural exports from Russia and Ukraine, two of the world's largest producers of wheat, sunflower oil and corn. Other countries like Lebanon, Sri Lanka and Cuba are facing food insecurity due to national financial crises.
Few countries are immune to food security threats resulting from sudden disruptions in food production or trade. When a huge container ship lodged in the Suez Canal in March 2021, the vital international trade route was blocked for three months. The resulting delays in international shipments have affected food supplies around the world. These situations demonstrate the importance of food trade in achieving food security: a disaster in one part of the world can significantly affect the availability of food in another. This puts into perspective how interconnected the world's food systems are and how vulnerable they remain to external shocks.
A clue to prepare for the future of food
Despite the need for more secure food systems, there are significant knowledge gaps when it comes to understanding how different climate scenarios can affect both agricultural productivity and global food supply chains and security. The Global Trade Analysis Project database from Purdue University and the current IMPACT modeling system from the International Food Policy Research Institute (IFPRI) can assess existing conditions but cannot predict or model changes. coming.
In 2021, Strzepek and Sixt developed a first Food Import Vulnerability Index (FIVI) ​​as part of a regional assessment of the threat of climate change to food security in the Gulf Cooperation Council states and in West Asia. FIVI is also limited in that it can only assess current trade conditions and climate change threats to food production. Further, the FIVI is a national aggregate index and does not address issues of hunger, poverty or equity that arise from regional variations within a country.
"Current models are really good at showing global food trade flows, but we don't have systems to look at food trade between different countries and how different food system stressors such as climate change and conflict disrupt that trade," says Greg Sixt of J-WAFS and the FACT Alliance. "This timely index will be a valuable tool for policy makers to understand their food security vulnerabilities to different shocks in the countries from which they import their food. The project will also exemplify the stakeholder-driven, cross-disciplinary approach that is at the heart of the FACT Alliance," adds Sixt.
Phase 1 of the project will support a collaboration between four members of the FACT Alliance: MIT J-WAFS, the Ethiopian Agricultural Research Institute, IFPRI (also part of the CGIAR network) and the Martin School of the University of Oxford. An external partner, the University of the United Arab Emirates, will also participate in the work of the project. This first phase will build on Strzepek and Sixt's previous work on FIVI by developing a comprehensive framework for modeling the global food system that takes into consideration climate and global changes projected to 2050, and assesses their impacts on national production. , world market prices and national equilibrium. payments and bilateral trade. The framework will also use a mixed modeling approach that includes assessment of bilateral trade and macroeconomic data associated with varying agricultural productivity under different climate and economic policy scenarios. In this way, consistent and harmonized projections of the global balance of food demand and supply, and bilateral trade under climate and global change can be achieved.
"Just as in the global response to Covid-19, the use of data and modeling is key to understanding and addressing vulnerabilities in the global food supply," says George Richards, director of Community Jameel. "The Jameel Index for Food Trade and Vulnerability will help inform decision-making to manage long-term shocks and disruptions to food systems, with the aim of ensuring food security for all."
At the national level, researchers will enrich the Jameel Index with national-level food security analyzes of regions within countries and across various socio-economic groups, allowing for a better understanding of specific impacts on key populations. The research will present vulnerability scores for a variety of food security parameters for 126 countries. Case studies on food security and food import vulnerability in Ethiopia and Sudan will help refine the applicability of the Jameel Index with information from the field. The case studies will use a tool developed by IFPRI called the Rural Investment and Policy Analysis Model, which allows analysis of urban and rural populations and different income groups. Local capacity building and stakeholder engagement will be essential to enable the tools developed by this research to be used for national-level planning in priority countries and ultimately to inform policy.
Phase 2 of the project will build on phase 1 and lessons learned from the Ethiopian and Sudanese case studies. This will involve a number of deeper country-level analyzes to assess the role of food imports on future hunger, poverty and equity across various regional and socio-economic groups within the modeled countries. This work will link national geospatial models to global analysis. A scientific paper should be submitted to show the results of this work, and a website will be launched so that interested stakeholders and organizations can obtain more information.