Pune: More than 1.5 million citizens clean up 34 tons of waste in 2 hours | Pune News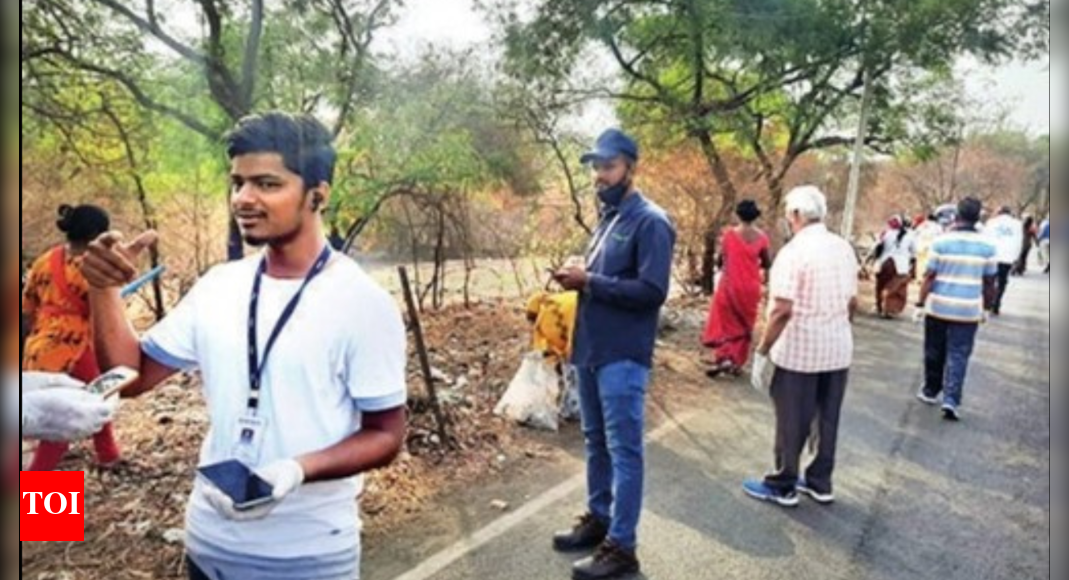 More than 1.5 lakh people participated in the city-wide plogathon that the Pune Municipal Corporation (PMC) organized on Sunday.
PUNE: More than 1.5 million people took part in the city-wide logathon that the Pune Municipal Corporation (PMC) organized on Sunday.
They collected 34,477 kg of dry waste in total, including 29,870 kg of mesh waste, 753 kg of electronic waste and 3,854 kg of other dry waste. The event set a record for the largest logathon held at Asia Book of Records.
Kunal Khemnar, Additional Commissioner, said, "The turnout on all routes was above expectations. Many people joined their family and friends in this initiative at the last moment without registering, so the actual number of participants is much higher than what we were able to register. "
Jogeswari Patil, a resident of Sinhagad Road, said: "Although regular garbage collection by the civic body is a problem in many areas, it is also up to locals to keep their surroundings clean. The logathon brought citizens together around a common goal. "
Nimay Jindal, a first-time blogger, said, "At 7:30 a.m., people on their morning walk saw us blogging, were inspired, and joined us. It was good to see inspired people. "
PMC Deputy Commissioner Asha Raut said: "The plogathon covered 134 public roads, 45 parks and more than 50 heritage sites. Many groups that regularly carry out such cleanliness campaigns in their own area have also enthusiastically joined, along with volunteers from Ganesh mandals and representatives from other social groups and institutions. All instructions were provided by PMC staff to citizens at all locations. "
Parveen Tambe, a resident of Kondhwa, said: "It was great to see children from the slums participating. People often point the finger at slums for the improper dumping of garbage, but in reality the mess is created by hawkers, restaurants and other commercial activities. Children and slum dwellers were familiar with garbage separation, but encounter problems in irregular garbage collection. Together, we managed to recover three vans full of dry waste. "
Many trekking enthusiasts have also joined the forest department to clear the hills of rubbish. The drive was conducted on Hanuman Hill, Mhatoba Hill, Vetal Hill, Mohmandwadi, Wanwadi, Warje, Hingane, Taljai, Sinhagad, Bavdhan and Ghoradeshwar etc.
Rahul Patil, Deputy Conservator of Forest, Pune, who joined citizens in the clean-up campaign in Warje, said: "The response from citizens has been overwhelming. More than 2,000 people took part in the clean-up campaign in various identified locations, along with volunteers from different environmental NGOs based in the city and students. More than 500 bags of dry waste were collected. "
He added: "We will organize such cleaning campaigns every first Saturday of the month. "
The Clean Hills campaign saw maximum turnout in Mohammedwadi and Sinhagad, forestry officials said.
FOLLOW US ON SOCIAL NETWORKS
FacebookTwitterinstagramKOO APPYOUTUBE